Managing Payment Methods
Payment Methods can be managed for your clients within the Transactions Module on the client record.
Click on the

button at the top of the module. a dialog box will appear.
By clicking on the current payment method, you can edit information for that method. To create a new payment method, click on the

button at the bottom of the box. A new set of questions will open.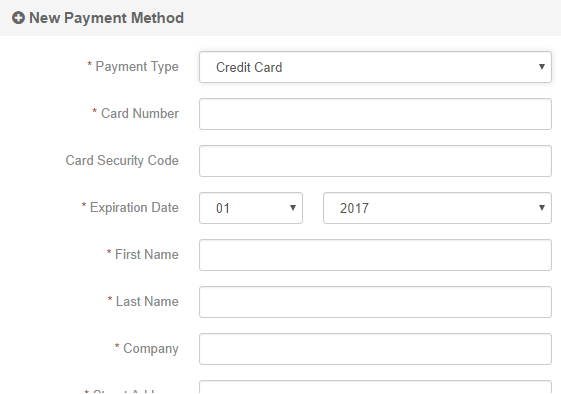 Fill out all information based on the payment method you are trying to add. When completed, click the

button at the bottom of the box. All payment methods will appear on the list.
To delete a payment method, click the

button. To make a payment method the primary on file, click the

next to the payment method. This will be what will be used on all transactions moving forward.
Have an additional question about any of the tools that you answered? Submit it here, and we will be in contact to help you!