Grid View and Filtering
This is the main CRM grid view. From here, you are able to page through and access the records that belong to a particular table or list. You can also filter the displayed records, and manipulate them in a variety of ways.

Using this menu, you can quickly select and deselect entire pages of records, and it will also display the number of currently selected records. Note that any selected records will be maintained when moving between pages.

The Actions menu contains various actions that be performed on any selected records, or all of the records, which allow you to manipulate the records and view them in different ways.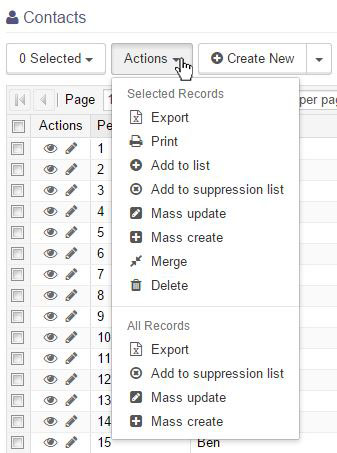 The grid filtering interface, found by clicking Show Filters, allows you to search and filter the displayed records using a criteria of your choosing. Any set filters will be saved and will pre-populate the interface whenever you revisit it, until they are cleared.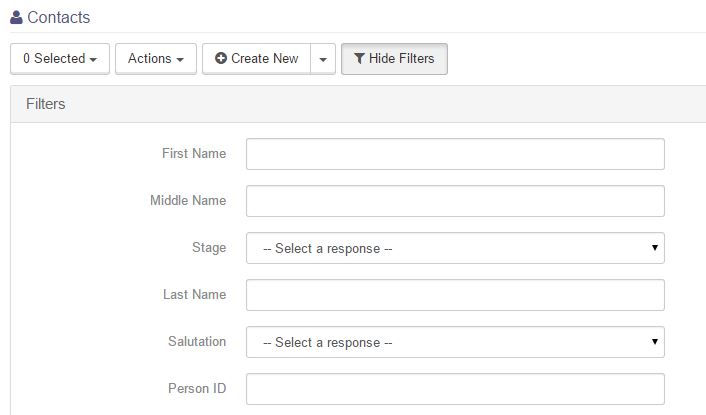 Switching to the Advanced filters mode provides a much greater level of control and flexibility in creating a filter criteria.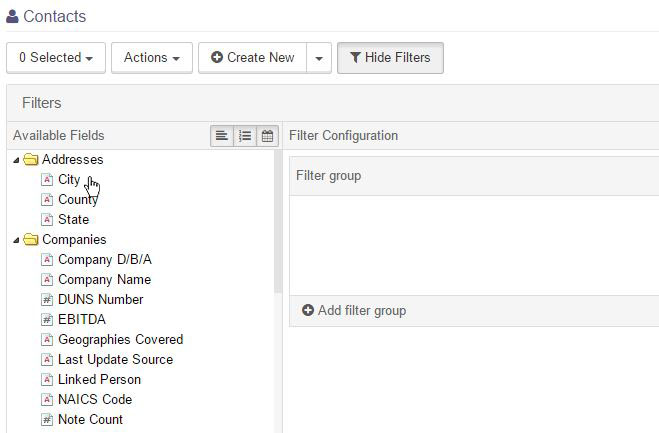 Fields are added to the filter configuration by dragging them from this list into a filter group. From there, you can chose the type of comparison, and the value you are comparing against, if applicable.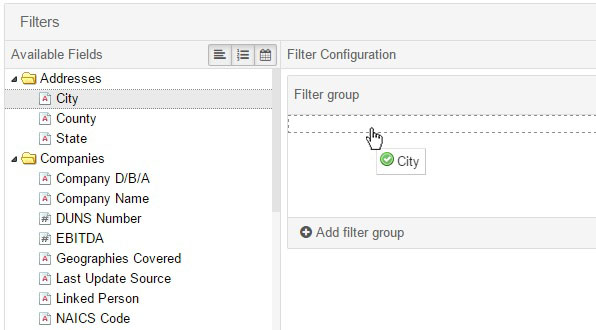 You can quickly filter out a field type from the list of available fields by selecting its associated icon located at the top of the filter fields menu.

Filter groups are the mechanism for organizing fields into logical bunches. Additional sub filter groups can be added to the filter configuration, which in turn, can accept fields or more filter groups. This can allow you to create very complex filter criteria when used in conjunction with the group operator setting.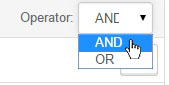 The filter structure bar, found by clicking Show filter structure, displays a text-only representation of the current filter configuration, and can be helpful in examining its logical order and precedence.
Have an additional question about any of the tools that you answered? Submit it here, and we will be in contact to help you!