Manage Employee Access
As an administrator for your company, you have the ability to adjust user settings within the client portal. Locate the menu items, on the bottom, left-hand side of the screen upon signing in.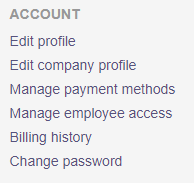 Click on the link that reads "Manage employee access" and the permission schema will load.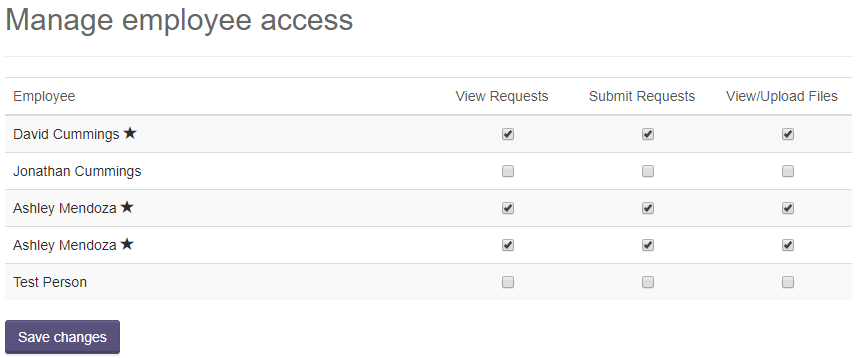 WIthin the list of employees in your company, some will have a star next to their name. These users of the portal are administrators, and have permission to adjust others' permissions.
View Requests: This gives a user the ability to view requests and comments on the requests, but no permission to make comments or submit new requests.
Submit Requests: This gives the user ability to submit requests, but they cannot view anything after the request is submitted.
View/Upload Files: This gives the user access to any files shared within the client portal.
*Notice*
Issuing access to the client portal "submit request" functionality to other users within Cool Life CRM will enable those users to make and approve requests that may result in a charge, given such approvals.
Please grant these permissions to the request functionality accordingly.
Have an additional question about any of the tools that you answered? Submit it here, and we will be in contact to help you!