Using My Calendar
The Calendar is a tool for staying on top of the various date and time sensitive data that you have created, or have been assigned to you, such as events, to do's and tasks.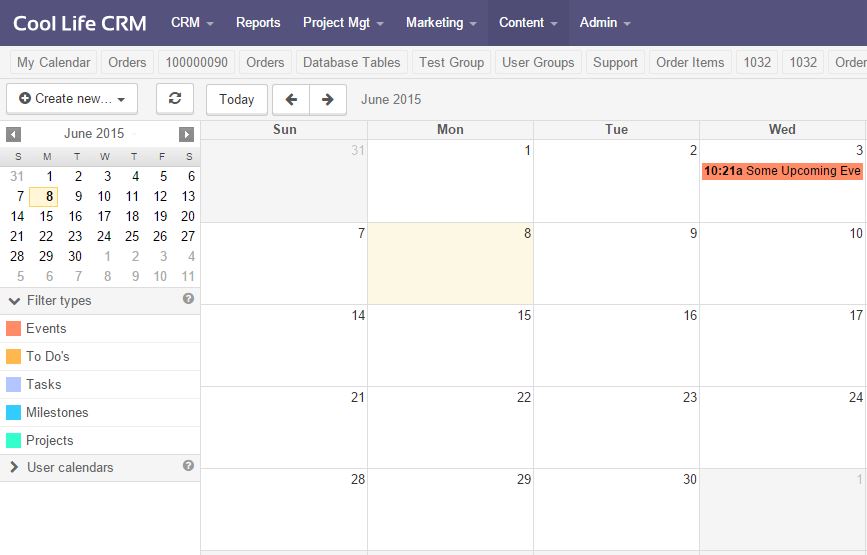 ---
Calendar Views
The calendar has three distinct view modes: Day, Week, and Month. Day and week mode display an hour-by-hour agenda type view, which is very helpful for planning and managing your daily activities.
The calendar supports the industry standard iCal format for downloading and viewing events in other programs and devices. From this menu, you can either download an iCal export of all your events, or generate an iCal feed URL which can be used to view your events in programs such as Outlook or on your smartphone.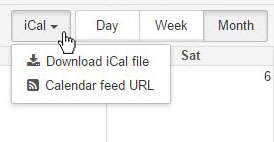 ---
Adding to the Calendar
You can create some items such as Events and To Do's directly from the calendar via this menu.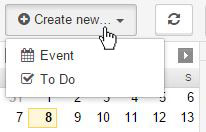 Alternatively, you can create items by clicking directly on a day/time (or clicking and dragging across multiple days) in the main calendar view. A dialog will open for the event or To Do you are trying to create.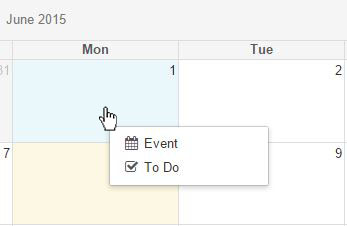 You can view the details of an item on your calendar by simply clicking on it. Also, depending on your access rights, you can easily reschedule an item's date by dragging it to another day.
---
Browsing the Calendar
Use the mini calendar view to quickly move between months and years. Clicking the month name will open a date browser that can be used to instantly navigate to a specific month and year.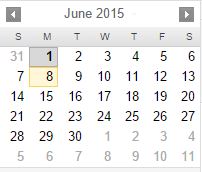 Customize your calendar by only showing the types of calendar items that you want to see. Your filter settings will be saved and will be applied whenever you open the calendar.

If you have the proper access rights, you can view other users' calendars in addition to your own. If a user marks an event as private, you will see it on their calendar labeled as 'Busy'.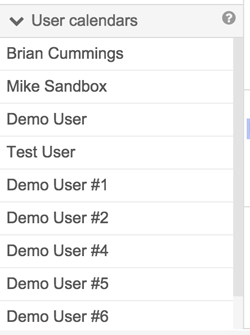 ---
Viewing the Calendar on Other Applications
To view your calendar from other applications (that support iCal format) use the URL located under iCal >> Calendar feed URL. This URL will provide a read only view of events one month in the past, and up to one year in the future from the current date.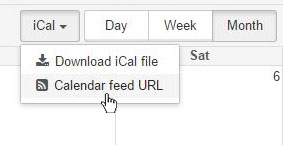 Articles in this section
Have an additional question about any of the tools that you answered? Submit it here, and we will be in contact to help you!